Venmo: @bobbyswungover
This is the longer, Geek-Out version of this article which may have  more information and research than you may care about. For the shorter, Snack-sized version, click here. This is part of the Harvest Moon Ball essay series. To see all the Harvest Moon Ball essays, please visit Swungover's HMB page.
A Hot Spring
In 1939, while the Whitey's Lindy Hoppers were in their busiest year yet, the world was boiling. In Europe, countries all around Germany swarmed in preparation for the oncoming storm. America was not that worried yet; in February of 1939, around 20,000 attended a Nazi rally at Madison Square Garden. It featured a giant portrait of Washington with swastiskas on each side. 20,000 people is a sell out, the same number that watched Harvest Moon Balls. The good news: whereas Harvest Moon Balls often had a couple thousand people outside who couldn't get tickets, the Nazi rally had 100,000 people outside — protesting. 
In April, Billie Holiday recorded a song titled "Strange Fruit" — about the lynching of Black Americans in the South. From 1930 up to this point, there had already been 117 lynchings of Black Americans in the US. And in June, Chick Webb — the original King of Swing and the front man of the Savoy bandstand — died from the Tuberculosis of the Spine that had tore up his body and often left him passed out in pain after gigs.    
March brought with it the Savoy's 14th birthday — despite being opened in 1926. Here's a story on why:       
And, as usual, summer brought with it the annual Harvest Moon Ball. Despite being in the middle of an incredibly grinding schedule at the World's Fair, there was probably no way Whitey would let his Lindy Hoppers sit out a Harvest Moon Ball. They had a legacy to uphold: They had won the championship all four previous years, and had even won all placements in the last two HMB Lindy divisions. 
This year's announcement. Notice they use a figure performed by Sarah Ward & William Downes from the 1938 pictures (in the above right corner).
Prelims
The photographers captured quite a lot of Shag and Lindy Hop from the prelims this year. 
At the Savoy, the Prelims went according to plan. Ella Fitzgerlad's Orchestra was the band, which probably made the Whitey's dancers happy — not only was she a friend to many of them, she had taken over as leader of the Savoy's house band, Chick Webb's Orchestra, after his death only two months before these prelims. The dancers would know their band well.
Daily News HMB reporter Roger Dakin interestingly stressed the humor and complexity of the Savoy Lindy Hop in his article on the prelims. This is the first time the Daily News HMB writers have specifically commented on these classic traits of Savoy Lindy Hop, (respectfully, at least) and the humor was mentioned a striking amount of times. (Dakin had reported 1938's ball as well, but his Savoy prelims article had little description.) Were the Savoy dancers particularly humorous in their dancing in this prelim? If we had to guess, based on the finals, we'd say that nothing out of the ordinary happened at the prelims, Dakin probably just has a keener eye for Lindy Hop than his Daily News predecessor, Jack Turcott, who reported on the first two years of the ball. If anything, the dancing might have been slightly less humorous than usual, as there appear to be less obvious comedy teams this year than in the past few years. Dakin also doesn't mention rhythm at all, which is very rare for articles about Black dancing in this time period. 
Those who have been following along with the HMB essays will see some familiar names among the finalists. Norma Miller and George Greenidge (once again under a different last name, "Gren." See our 1936 HMB Essay for explanation.) William "Billy" Ricker, and Frank Manning. (Hard core readers of Frankie's book might perk up at this. We'll discuss more later.)
There's also Mae Miller and Walter Johnson, whom we saw for the first time in the 1938 HMB, and Wilda Crawford is back again this year, but with a new partner —  a tall, talented young dancer named Thomas Lee, Jr.
You will also see some names you might have heard of, but don't know much about. Esther Washington is Billy Ricker's partner this year, and Frankie Manning is dancing with a tall follower named Lucille Middleton. There's also a couple named Connie Hill and Russell Williams. You might have read their names in Frankie's book. 
Then there's Consuella Parris and Steven Richardson, names we personally have never heard before — but when you see them dance, you might wonder why.  
The other ballrooms collectively sent in eight couples of Lindy Hoppers to the finals. The Savoy itself got to send seven. 
Finals
This piece of advice for the finalists appeared in the Daily News August 19, a couple weeks before the contest:
Finals were held Aug 30th, with Jimmy Dorsey playing the Lindy Hop and Shag competitions. Thankfully, there is a surviving listing from the 1939 program on the internet. (The penciled-in numbers are likely the viewer's scores so that they could compare them to the judges', something that the programs often recommended doing. We've seen these kind of marks in other HMB programs.) 
Here is the only newsreel we have seen from the 1939 Harvest Moon Ball:
Fun Fact: the dancing they show behind the 1939 title card is of the 1938 Harvest Moon Ball. This is an example of why we have to be careful declaring certain dancing in the clips is from the years they claim.
For those who have been following along with the Harvest Moon Ball essays so far, you might notice that this year, there are five couples per heat, compared to previous years, where there were only four. Classic movie lovers might also recognize Judy Garland and "the cowardly lion" mentioned — the main cast of The Wizard of Oz (Garland, Bert Lahr, Jack Haley, and Ray Bolger) were there, in town for the opening of the film. Had the title page of the newsreel not mentioned 1939, this would have helped us discover the year of this HMB clip. 
Here is our breakdown video:
(Breakdown video will be available on YouTube one week after publication)
*** COLEGIATE SHAG ***
Though there was a Collegiate Shag division, the one newsreel we have from 1939 does not show any dancing from it. 
Lindy Hop
HEAT A
We have only a few tiny seconds of Heat A, the first heat which included all White couples: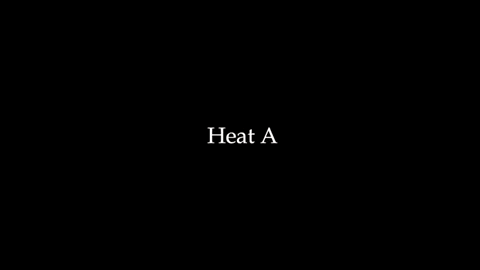 From this tiny glimpse, you see the leader's split step George Greenidge was famous for, a couple doing slow motion, and costumes just like those commonly worn by Whitey's Lindy Hoppers. From this brief glimpse, we conjecture that compared to past years, the White dancers are dancing a lot more in the spirit and styling of the Savoy ballroom, and are even taking a lot of signature Whitey's steps. It's possible that the young White Lindy Hoppers were more often frequenting the Savoy at this time, or that those who were, were greatly influencing the dancers in the majority-White ballrooms. 
HEAT B
Tiny Anne & Tony Small
You'll notice a White dancing couple in this heat that utilizes the idea of a "comedy team," as Frankie Manning called them. Typically, comedy teams were partnerships with extreme differences in height or size. This is "Tiny Anne" and "Tony Small." Notice the trend of fake names or nicknames continues, after "Buster Swing" and "Tiny Harris" from the year before. We first figured this couple was Tiny Anne and Tony Small based on the names, and then got a confirmation when we saw this, from the Roseland prelims:
We only see them for a moment in this heat, but you'll recognize their dancing is very strong and also has a lot of Whitey's styling to it.  We'll see them a lot more in the 1940 Harvest Moon Ball, so we'll tell you more about them then. But here's a look at some of their dancing in this heat:
Norma Miller & George Greenidge
Norma here dances on stage at Madison Square Garden for her fourth finals. We technically gave them an "(In program)" label rather than a 100% confirmation because there's just not enough of their dancing for us to give the I.D. 100% confidence. But, that is their number in the program, and it certainly could be them based on body type and what tiny bit we do see of their dancing. We're just being conservative because Whitey had been known to switch out partners in the past. If it is George, he has officially joined the White Suit club — the Savoy men who wear white suits as part of the HMB contest tradition — or perhaps eye-catching strategy — that a White suit helped you win. Indeed, out of the previous four Harvest Moon Balls, two of the Lindy Hop men champs wore white suits, and one wore a white jacket.
The only moments of their dancing truly captured in this year's finals are intense air steps and air step combinations — they did not come to play. The first sequence is an Around-the-Back into a Down-the-Back into a couple's high jump: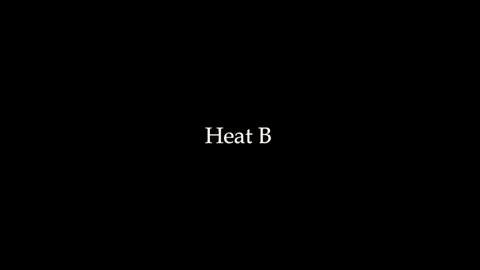 And, at one point, we see them do the first instance of Handspring Front Flip (commonly called the "Pancake" today) we know of on film. It begins with style — the leg over Norma while she turns — and ends with style — George pointing on the landing. A beautifully dynamic moment.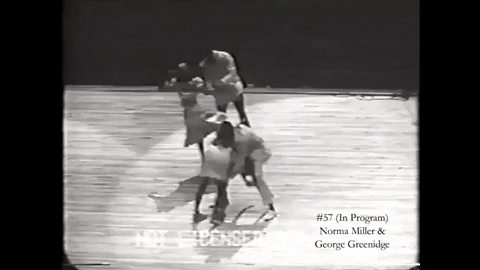 Walter Johnson & Mae Miller
As we mentioned in the 1938 essay, Mae and Walter will be in the comp four years straight. In this year's, the camera only captured a few moments from them (which was still more than 1938's newsreels), but each is worth a good look. First, there's the gorgeous tuck-turn/barrel roll entrance into Over-the-Back (they are lower center on stage):
The next moment we have of them, they are doing what appears to be rest dancing — catching their breath: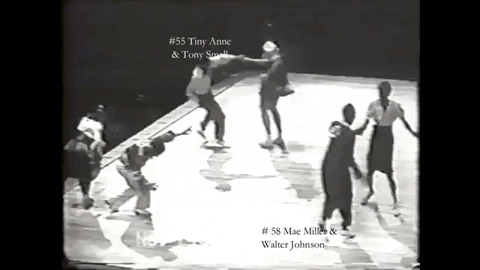 There's something that's very striking about the way they come back together from the break-away — the way they hang out together, just floating into that closed position.   
Finally, we see a 'Round-the-Back (below). But not just any 'Round-the-Back — a 'Round-the-Back into some run-running and into what looks like a couples turn preparing for Back Charleston (what we tend to call "Tandem Charleston") — the sequence many of our readers will recognize is pretty similar to the Around-the-Back into slip-slop piece of the Whitey's Lindy Hoppers' "California routine." (As we discussed in our 1939 essay, it's also a piece done in one of the Ballyhoos at the 1939 World's Fair.) Though that choreography was made in the early 40s, some of its pieces were already years old: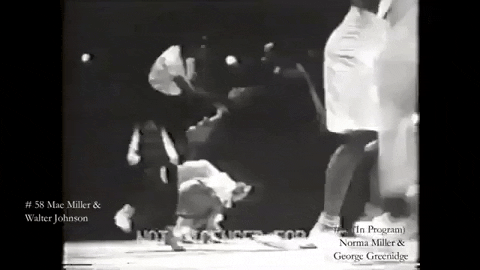 HEAT 3
Restructuring the footage of this heat gave us something rare: a relatively long shot (er, 10 seconds) of all five incredible Lindy Hop couples, allowing you to see their overall flow of moves and movement: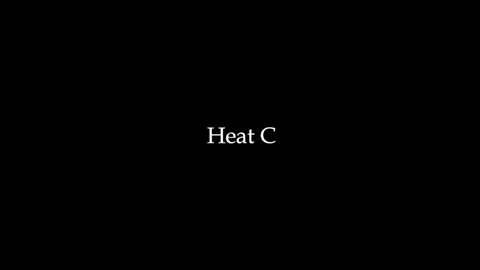 Esther Washington & Billy Ricker
Above (top left corner), Esther personifies "rag doll" style air steps as she flies through the air into the Baby Doll drop (modern name for it). She even loses her footing right before it, adding to the sensation. This is perhaps an example of one of Esther & Billy's "Mutiny" sequences, the collection of back-to-back air steps that, according to Frankie, had won them a Savoy Lindy Hop contest and caused Whitey's dancers like Frankie to say, "That's mutiny!" As we have seen, this year brought out several instances of chaining several air steps together.  (Though Frankie's book has that happening after they come back from their near-year-long Australia tour, the World's Fair Lindy Hoppers were already doing a specific collection of air steps in the show they were calling "Mutiny." So, if Esther and Billy were the first to string a bunch of air steps together and earned the "Mutiny" name, it likely happened before they went on their extended tour. )   
Billy Ricker's Swing outs have a gorgeous individual quality to them — they are wide legged and he squats backwards a little into them, giving them a very grounded look. No one else does Swing outs like this. 
Connie Hill & Russell Williams
Connie and Russell (above, lower right) are names mentioned often in Frankie's book. Russell was, according to Frankie, the inventor of the Neck Snatch air step — where one partner puts their neck over the other partner's shoulder, and that partner flips them over. Here you see them do the move powerfully and cleanly. It is perhaps this move and the flow of its sequence that so impressed the judges, as we will see by their placement. 
Consuella Parris & Steven Richardson
Consuella and Steven are this year's "Who the hell are these amazing dancers?" award winners. The more we watch this sequence the more we love the energy, dynamic, rhythm, flow, syncopation, and creativity of it. It flows from S-turn to Back Charleston to Big Apple Kick sequence to break away to Stomp Off to reverse Back Charleston. We gave them a "(Possibly)" because we have not heard the names before and this dancing is very good, so we're kind of shocked to have a good couple we don't know the names of. But the elimination mathematics of the heat makes it very strong — we recognize the dancing of the other four couples.  We don't know about Consuella and Steven's lives before or after this contest, their names seem to be lost to time. We do know Consuella was likely born in 1922 and had at least 10 living brothers and sisters, according to the 1930 census. 
Lucille Middleton & Frankie Manning
In his book, Frank Manning swore he wasn't in the 1939 Harvest Moon Ball. He mentioned that his name being in the program was perhaps the result of Whitey switching out dancers. However, we've run this by several historians, including his book's co-author Cynthia Millman, and all agree it is him. As always, we don't fault the original dancers for these small, harmless mistakes in memory. Frankie was in countless performances and contests, on countless stages — it's only natural there were some mistakes in those memories. We're just thankful we get more of his dancing to enjoy.
In the footage above, almost off-screen (right side), Lucille and Frankie appear to do the first "Kay Flip"-like air step (modern name) we know of. And it is the only instance we know of Harlem dancers ever doing this air step. This style of air step, minus the Baby Drop ending, is a style of air step we tend to equate with Jewel McGowan and Dean Collins and other Southern California Lindy dancers, and it has been assumed that Jewel and Dean invented it. It's possible Dean actually saw Harlem dancers like Frankie do it, or it was possibly a parallel invention that both dancers came up with (it can come relatively naturally if the leader throws an Around-the-Back and doesn't let the partner go from the arm.) Or it's possible Dean saw it performed before moving from New York to Southern California. It's also possible it was an air step in the Jersey Lindy scene (where Dean came from), or one of the other boroughs, that Frankie saw done and adapted. The move ends with some fantastically dynamic skates. (By the way, we've danced this air step into a Baby Doll-into-Skates sequence since, and it's very satisfying in its flow of energy — which seems to be yet another Frankie strong suit.)    
Here is Lucille and Frankie doing a Suzy Q sequence, showing off Lucille's joyful presence and Frankie's iconic smile.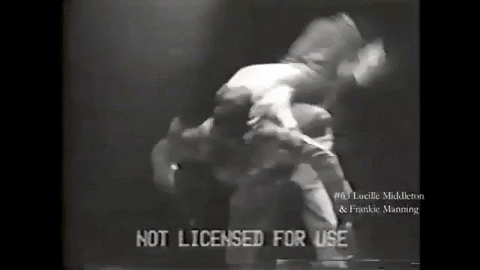 By the way, notice Frankie is in a dark suit. Most of his fellow Whitey's came to the HMB in either satin performance outfits or white and other light colors. We wonder if Frankie's muted visual was part of a desire to stay in the amateur spirit of the contest. Or it's possibly something a lot less symbolic, like all his outfits were at the cleaners from the countless 1939 gigs. 
Wilda Crawford & Thomas Lee, Jr.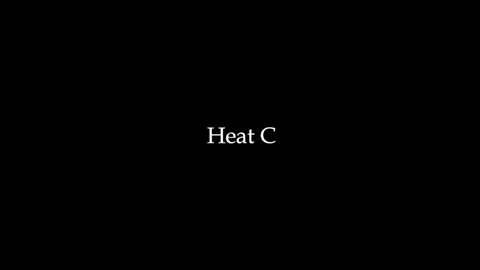 In the years ahead, Wilda and Thomas will prove themselves one of the truly great Lindy Hop performance couples. We'll see them again in 1940's Harvest Moon Ball, where we will discuss them more. For now, in the clip above, enjoy the cleanliness and energy of their dancing, and what as far as we know is the first Over-the-Head from standing (what we tend to call a "pop over" in the modern scene) that we have in the original footage.  
In a too-brief close-up, you can spot what was most likely the ending of their signature move — what Thomas Lee's daughter Crystal Johnson calls the "Around-the-World." But don't worry, we'll see the full thing in the next year's ball.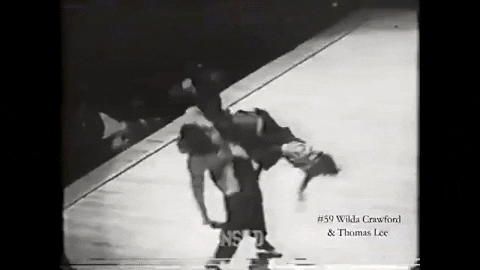 1939's Lindy Hop
In the year since the 1938 HMB, Whitey's Lindy hoppers took their air steps to the next level. They are mastering more flips now, like Norma & George's Handspring-Front-Flip (what the modern scene tends to call the "Pancake"); Lucille & Frankie's Around-the-Back that stays in place that looks like a "Kay flip"; and Russell & Connie's Neck Snatch. They're also stringing air steps together in longer "Mutiny" sequences, much more than we've seen in previous HMBs — we've got Esther & Billy's Baby Doll sequence, Lucille & Frankie's Kay Flip (modern name) into a Baby Doll, and Connie & Russell's sequence of vaults and floor landings that ends with a "Neck Snatch." We also have the creativity of Wilda and Thomas's Around-the-World, their signature move, and the first Over-the-Head from standing, a move that will forever after impress on the dance floor.  
Between this year and the previous footage of the Whitey's, it also appears most of the group is starting to hone in on the power and explosiveness in their air steps. Esther and Billy's Baby Doll sequence, Norma & George's Around-the-Back sequence, Connie & Russell's Neck Snatch, and Lucille and Frankie's Kay Flip-style move all show a great deal of power and explosive energy that we first started to really see in some of the couples in the Prelims of the 1938 Harvest Moon Ball.   
Perhaps that's because 1938's other changes seemed to have continued influencing the dancing: We now pretty much only see flared skirts that stop above the knees, and there appears to be an awful lot of Keds Champion-style sneakers on the floor. We'd conjecture all we've talked about — explosive airs steps and combos, and a prevalence of athletic clothing — are linked. The more athletic clothing has inspired the more athletic dancing, and vice versa.  
Awards
This year the contest added women to the judge's panel for the first time — two ballroom experts. Bernie Sager, the "Lindy Hop and Shag expert" of previous years, was not a judge this year. There was no claim of any Lindy Hop expert in the finals. 
Though there was no Shag finals shown in the newsreels we currently have from this year, here were the Shag placements.
The Lindy Hop winners were:   
First went to Connie Hill and Russell Williams. Once again, Norma and George placed, this time 2nd. Lucille and Frankie came in 3rd.  For the third year in a row, Savoy Lindy Hoppers and Black Americans had swept all three placements. 
The Day After
Usually the Daily News had at least one picture of the photogenic Harlem Lindy Hoppers during the finals, but we could not find one this year. There were two pictures of Shag couples.
In the 1970 Harvest Moon Ball Program, they included a page looking back at this year:
The Aftermath: "Their Invention and Their Joyous Pleasure"
Check out this fascinating snippet from a review of this year's ball: (We paraphrase below for those who don't care to read it.)
So, this reviewer feels Collegiate Shag is not as wild as it once was, and the Shag dancers dressing up in showy costumes is against the collegiate spirit of the dance.
They also speculate the Lindy Hop contest should be segregated, allowed only for Black dancers, noting it's their invention and "joyous pleasure." The final paragraph, though, suffers from ambiguous pronouns: "If they win it looks like favoritism…". Are the "they" the writer is talking about the White dancers or the Black dancers? Technically, since the paragraph begins talking about White dancers, that's who they should be referring to — but a White couple hasn't won the Lindy division yet. Indeed, they haven't even placed in the last three years of the ball. If "they" means Black couples, that makes a little more sense, since they've won so many years, and them "losing" looking like prejudice implies the reader and crowd knows that Black couples should be winning the contest. Either way you read it, though, it's evidence that there were clearly people wondering about racial favoritism and prejudice in the Lindy Hop competition.
As usual, the champions of the contest went on to perform at Loew's Theater for a week, as part of the variety shows that accompanied motion pictures. The first day of the Loews performance was no walk in the park for the contestants — they had spent most of the previous day at Madison Square Garden, and the Lindy Hop competitors especially had exhausted themselves, competing close to the ball's end around midnight. Then there was all the adrenaline, leaving the crowded Garden, the half hour ride uptown, and, of course, stopping by the Savoy to take in the congratulations of your own community awaiting the news. Then it was up the next morning for a rehearsal that began at 7a.m., a quick bite for lunch, and then several shows throughout the day. We imagine the Lindy Hoppers sleeping backstage during the movies.
This year, only the top Lindy Hop couple was taken to the performance. Here's a clipping from a review of the first performance.
We have reason to believe it was not actually Connie Hill and Russell Williams this reporter saw on the first performance, however. That's because, on her way to the Savoy right after the Harvest Moon Ball, Connie Hill was mugged and assaulted. As the Black American Chicago Defender told it, (on September 9, 1939), Connie was beaten by some known neighborhood criminals for the diamond watches that were the first place prizes for every HMB division Champion. However, Whitey had taken the watches home with him, most likely as part of what he thought of as his payment for coaching and managing the Lindy Hoppers. (We discuss that more in the 1935 HMB essay.)
Poor Connie was held and beaten unconscious, and hospitalized, missing the first three days of the Loew's performances. Though the article says police were seeking the robbers, it would not surprise us if Whitey had a few of his own employees on the case to take matters into his own hands.     
In the article above, notice the performance ended with the Congo, the new dance craze. The craze would sweep the nation so much that Whitey would have to update his team names again: Whitey's Big Apple Lindy Hoppers would become Whitey's Congaroos.
Speaking of Whitey, an interesting article appeared in the Brooklyn Daily Eagle in December:  
From the Brooklyn Daily Eagle, Dec 3, 1939.
So, Whitey recognized some of the White dancers that were coming to the Savoy were getting good at breaking down the Whitey's style. He probably wasn't too worried, though. Cause 1940's Harvest Moon Ball would bring back show-stopping veterans Norma Miller, Billy Ricker, and George Greenidge, as well as the up-and-comers who just keep throwing down harder and harder, Mae Miller & Walter Johnson. It would bring back Tops & Wilda, who had spent the year refining their clean and powerful new partnership and taking everything, including their Over-the-Head, to the next level. And, it'd bring back Frankie Manning for his final ball. This time, he'd have a new partner — a daredevil who always had a smile on her face, named Anne Johnson.   
It would be a battle of some of the greatest Lindy Hopping the Garden had ever seen.  
Venmo: @bobbyswungover
Additional Notes:
Even though we try to express in our essays the reasons for our confidence, or lack thereof, in our IDs, that might be a little much for people to wade through if they are looking for why we think someone is who they are. So here is a little list to show our reasoning. Please note that, as there is evidence Whitey would switch out couples but keep their names, we can't be completely sure about ones we're unsure about, especially those that follow into the (Likely) category.
Tiny Anne & Tony Small: Obvious picture recognition, should be in this heat based on program numbers.
Norma Miller & George Greenidge (in program): Number recognition, body type recognition.
Mae Miller & Walter Johnson: Number recognition, Dancing & Body type recognition.
Esther Washington & Billy Ricker (Most Likely): Body type & dancing recognition, elimination.
Connie Hill & Russell Williams (Most Likely): Elimination, signature move recognition, dancing and performance quality is very high (thus more likely to be winners).
Consuella Paris & Steven Richardson: (Possibly) Heat elimination.
Lucille Middleton & Frankie Manning: Number recognition, Dancing/Body Type/ Facial recognition, consultation with experts.
Wilda Crawford &  Thomas "Tops" Lee: Number recognition, Body type/signature move recognition, picture recognition.
Sources & Thanks
Thanks to Crystal Johnson for her insight into father and fellow Lindy Hopper Thomas Lee during this process.
Thanks to fellow historian Karen Campos McCormack for the discovery of the Whitey's dancer assault article in the Chicago Defender.
 Except where otherwise stated, all newspaper articles, pictures, and information on the details of the 1939 Harvest Moon Ball were taken from editions of the New York Daily News. Thanks so much to Robert Crease, Cynthia Millman, and The Frankie Manning Foundation for republishing the fantastic Robert Crease bios which are a great wealth to the history of the dance.
Whenever we refer to either "Norma's Book" or "Frankie's Book," we are speaking of their memoirs: Swinging at the Savoy: The Memoir of a Jazz Dancer by Norma Miller and Evette Jensen, and Frankie Manning: Ambassador of Lindy Hop by Frankie Manning and Cynthia Millman.
This post is a one man army. Please forgive spelling errors and grammatical issues.